Standing on the Edge of Time
History, hope, humor, paranoia – seen through the prism of the lives we are forging in this 3rd decade of the 21st century. A story told through music, text and human indomitability.
Directed by Cheryl Faraone
July 23-27, 2021
Virtual
90 mins
Standing on the Edge of Time
Standing on the Edge of Time begins by calling the ghosts of a vanished theatre to life. As Mac Wellman's characters say in Crowbar:
'What exactly is a theater again?
Kinda big place. Red walls.
Like the inside of a human heart.
Only bigger, and not as empty.'
All theatres are haunted – by history as well as the immediate life outside their doors. The door of our theatre tonight opens to look at meanings – home, the Internet, community, no community, power, loss, love. The experiences of our company come from many different decades, many different Americas, many different life trajectories. All of these stories in some way illuminate our present.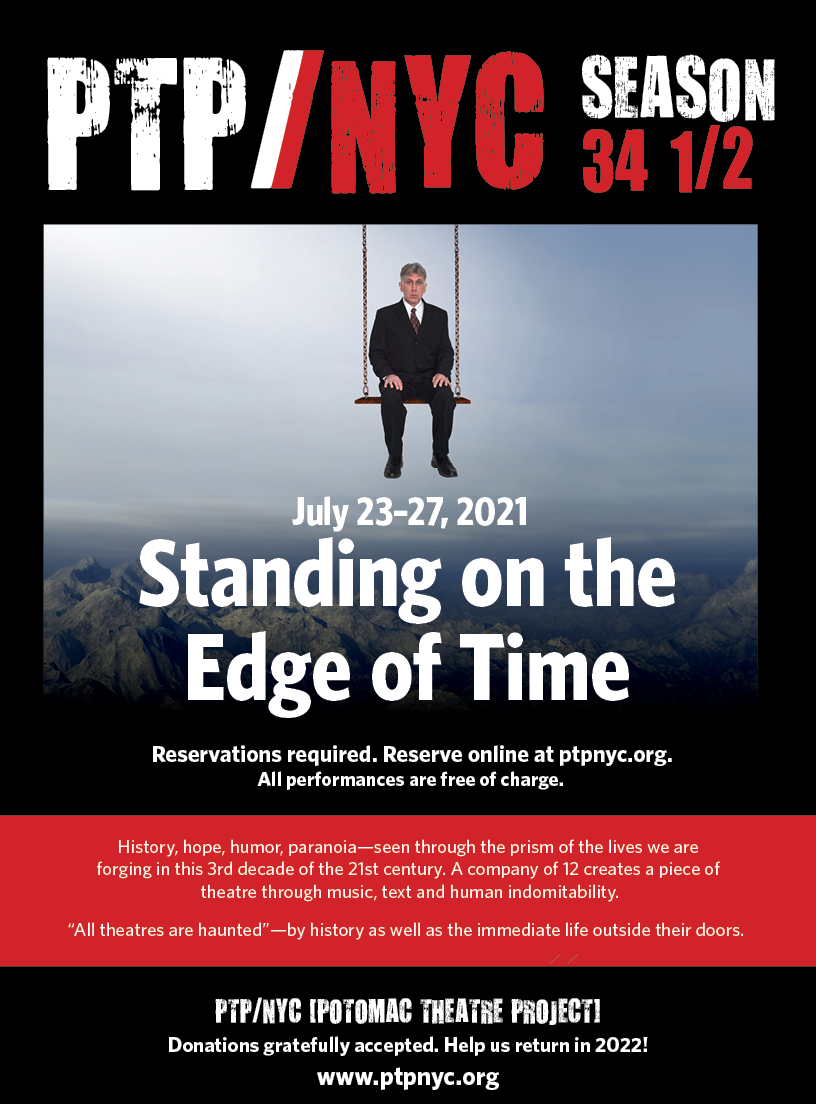 * member of Actors' Equity Association, the union of professional Actors and Stage Managers in the United States
◊ member of the Stage Directors and Choreographers Society
º member of United Scenic Artists, Local USA 829